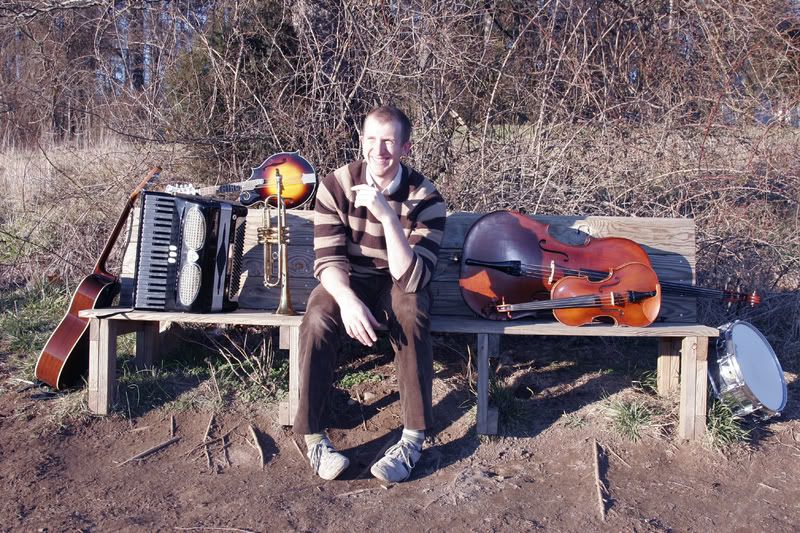 So. You may not have heard, but the Museum of Art has a premiere party about every 2 months for its latest exhibit. In speaking with the people that come through our doors, it seems this premiere party is a well kept secret in our community. Well, this post will serve the purpose of "outing" the secret we never really meant to keep. The party is done right as the Museum not only offers free food and adult beverages but free entertainment as well. (Some things in life really are free!) On November 7th we will feature the dually located Boston/Chapel Hill band Lost in the Trees.
A folk orchestra band headed by composer/songwriter Ari Picker, the band will be showcasing their most recent release, All Alone in an Empty House, which is their anticipated follow up to the critically lauded Time Taunts Me. The party starts at 6pm and lasts until 8pm AT the Fayetteville Museum of Art (since many of you don't seem to know, we are behind Eutaw Shopping Center off of Bragg Boulevard). Instead of being a good writer and reworking the bio the band's label provided, I am going to pull the content I find exceedingly interested below:
"While Picker certainly utilizes his professional training from the esteemed Berklee College of Music, All Alone in an Empty House is far from the cold calculation and gridded 'correctness' some associate with classical music. Rather, it is intensely personal (almost uncomfortably so) and never allows the rules of classical music to limit the emotional weight delivered in each song. Picker draws heavily from his autobiography, exploring how the relationship between his parents went on to affect his own relationships with loved ones in his life. He is not attempting to take sides or blame for the traumatic influence of his parents. He is simply trying to recreate the byproduct emotions that came from dealing with issues such as bipolar disorder, self-absorption, artistic creativity, mathematical proficiency, and sexual and emotional abuse. Picker uses the unifying familiarity of traditional folk to face these haunting issues with optimism, not dread, and uses his orchestra of strings and horns to objectively correlate the feeling of the song to the listener. Thematically and sonically, All Alone in an Empy House is extremely intimate."
That sounds pretty cool, right? I also find it exceedingly interesting that the band's label has chosen to release All Alone in an Empty House in a one package format that features a CD, free MP3 digital download, and a vinyl record. The label feels that by doing so they are meeting the needs of listeners while responding to the changing way people buy music. Both the label and the band feel that "buying hard copy music and interacting with records is a crucial supporting leg to the world of music" while showcasing their stern refusal to bow to the digital movement. I am in complete agreement and always found it difficult at shows/stores to "pick" whether I wanted an album on vinyl or on CD. I often opted for the CD option so that I would have the enjoyment of uploading to my iTunes and listening to the music wherever I went. Labels are acknowledging that people like to listen to music in a multitude of formats and now enabling them to do so without forcing them to sacrifice the "easy-listening" (ha.) of an mp3.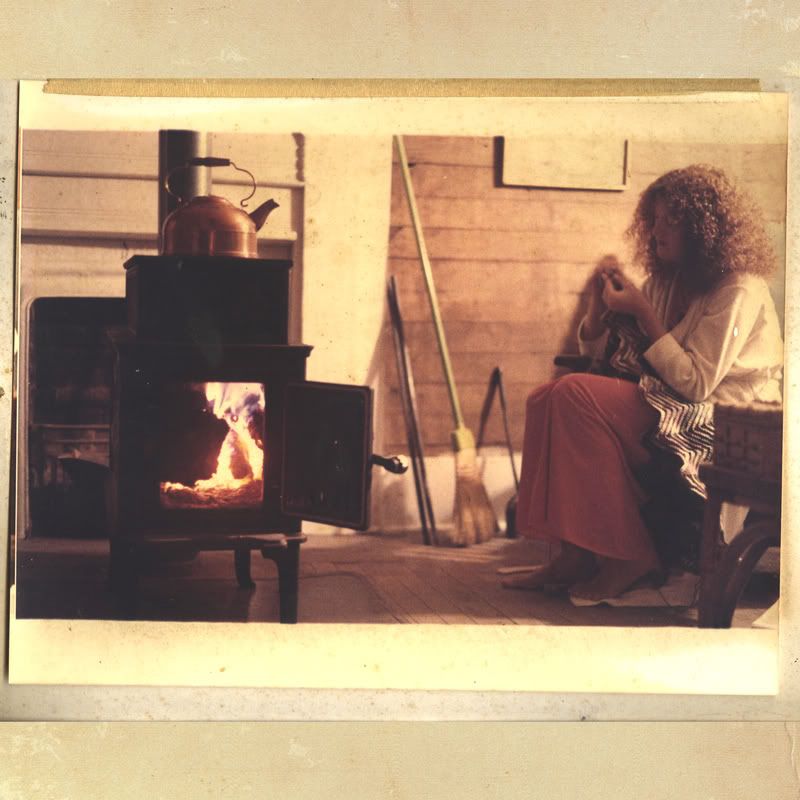 Hurah!
It would seem silly not to come check out this insanely adept band (FOR FREE) while also enjoying high quality works of art deconstructing the line. (artists Jason Craighead, Gerry Lynch, and Seth Hicks will jolt you out of a foggy-brain-cell-day with their passionate drawings that reinterpret the basic line of life.)
In hopes of furthering the intrigue and excitement for this event, forthcoming posts will reveal information on the artists, etc.
-Your loyal Museum Office Administrator, Ms. Erica Gilbert.